Manu Tech Destroyer

Manu got out of his ways and gained too much weight during the covid epidemic, now his Wife is mad and said he has to lose weight!
Your mission is to destroy the Tech Garbage and lose 200kgs to make your Wife happy again!
Help Manu achieve this feat on this amazing retro game!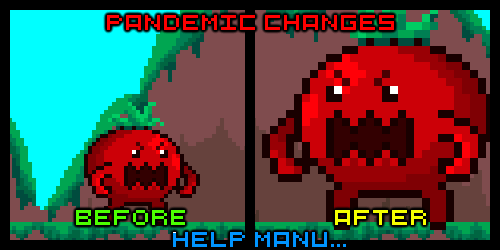 Controls:


Help Manu by clicking here!
Copyrights(c)2022 ElvGames
Art/Programming ElvGames

Comments
Log in with itch.io to leave a comment.
This kids, is why you have to eat your Tomatoes, or they will eat you !
Can't lose all my weight in less than 2:06!
Help me guys, wife going to beat me!